Welcome to the Wellsboro Parks and Recreation Department
Helping to make our Community Strong
The Wellsboro Department of Parks & Recreation brings the best of nature settings, activities and entertainment to our community. Explore this site to find out what's happening in and around the Tioga County Pennsylvania area.
REGISTRATION - INFORMATION
Call 724-0300 Between 8:00am and 1:00pm Monday - Friday
Announcements
Monday, 09 December 2013 00:00
Snow Cancellation - Due to the closing of Wellsboro Schools, all after school and evening recreation programs have been cancelled for today.
WELLSBORO SKI & SNOWBOARD CLUB
Thursday, 31 October 2013 00:00
Registration is now open for the 2014 "Wellsboro Ski & Snowboard Club."  Our club will ski every Firday beginning January 10, 2014.  Special club rates on lift tickets/rentals/trips etc.  Click here for the regisration forms or use the "Online registration" tab on the home page.

Thursday, 31 October 2013 00:00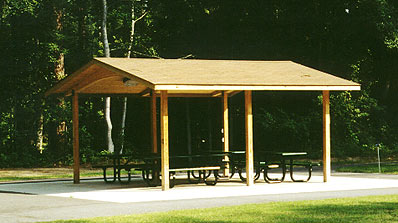 HELP US BUILD A NEW PAVILION FOR YOUR VIEWING ENJOYMENT
Our bus trip fundraiser for the Wellsboro Adult Softball League is all set!!! This fundraiser will enable us to raise the rest of the money we need to have a pavilion up BEFORE the 2014 season begins!
December 15th to Tanger Outlets and Hershey Park.
Here is the itinerary for the day-
8:30am - Leave Benedicts

12-2:30pm - Free time shopping at Tanger Outlets. A free coupon booklet comes with each tick

et and has some great savings for the outlet stores!

2:45-6:30 - Hershey Park/Christmas CandyLane. This time is yours to spend how you want. Options include a Christmas show (A Rockin Music Box Christmas), visit Santa's Reindeer, shopping at quaint village shops, over 30 rides at the park will be open, including the family favorite Twilight Express, Hershey's Chocolate World and free Chocolate Tour. 
6:30pm - Leave Chocolate world for

Hershey's Sweet Lights

. Over 600 illuminated, animated displays. You will stay on the bus while we drive through 2 miles of wooded trails decorated for the holidays.
10:30pm-Arrive back at Benedicts.
The cost is $95.00 per ticket and includes:
A coupon book for the outlets,

Admission to Hershey Park and all listed activities in the park,

A voucher for dinner at Candylane,

Free souvenir mug with

free refills all day

.  This is a great family activity and a great opportunity to finish up some last minute Christmas shopping! We do expect tickets to go quickly so books yours ASAP by contacting Angie LaCoe at (607) 426-1368 or This e-mail address is being protected from spambots. You need JavaScript enabled to view it .
Online Program Registration
Monday, 19 August 2013 00:00
Online Program Registration - Now Available!
To start with your online program registrations all you need to do is:
Go to the PROGRAM REGISTRATION TAB, and create a new account

Add the participants name for the program you want to register for, and then the age appropriate programs will pop-up for you to select.
Set up your account just once and when you return, log-in using your user name and password.
Safe

Easy

Convenient to use!
If you have any questions, please give us a call 570-724-0300